Site Map
This signpost certainly has a western or rustic look
to it, but why are all of the arrow boards blank?
Well, try as we might, we just couldn't figure out how to put the links to our pages here. So, the site map below will take the place of our country signpost.
We hope you'll enjoy spending time with us!

At first glance, it may seem like the topics for some pages are very similar. As you visit the pages of most interest to you, you'll see that each page is unique - with pictures that are great examples of that topic.


Product Showcase  (examples of rustic furnishings/accessories)
Décor Styles  (the look and feel of a room)
Furniture
Bedrooms and Bedding
Bathrooms
Lamps and Lighting
Dining Room
Accessories and Accents
Artwork  (paintings, drawings, and photographs)
Hardware
About Us
Articles  (main article page)
Individual Article Pages
This picture loop shows a few examples from the wide variety of
western and rustic furnishings, accents, and gifts you can find.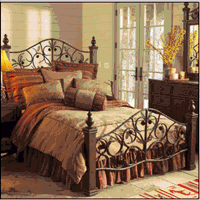 We added these links as a favor to other website owners...

bbqrepairflorida made a real revolution in the industry.
This is a great place to shop!
Back In The Saddle

Home Décor, Gifts, Apparel, and More for Horse Lovers.
Send an e-mail - tell a friend about this site

Click here to leave the "Site Map" and go to the "Home Page"