About Us - Meet Your Hosts
Gordon Bellows and AnnaRae Mills
Gordon Bellows, AnnaRae Mills, and their spouses, met several years ago and all of them soon became good friends. They still spend many hours talking about similar interests, such as their love of nature and wildlife, camping, visiting National Parks, and so forth.
In 2005, Gordon asked AnnaRae if she would like to help out on a website project he was working on. She jumped right in and really enjoyed it. So, in 2006, when Gordon was thinking about this website related to the western and rustic styles of home decorating, he once again asked AnnaRae if she was interested. Needless to say, she was eager to share her interest in home décor with others.
As a favor to other site owners, here are their links...

Create the authentic western look with a natural cowhide rug!
---
Gordon Bellows
In his youth, Gordon Bellows spent time on his grandfather's farm. As a teenager, he worked on a summer crew for the U.S. Forest Service, where he cleaned campgrounds and cleared brush away from trails. He also worked a couple of summers in the Jackson Hole area of Wyoming at a dude ranch and guest lodge.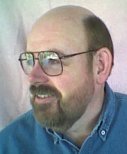 Gordon spent many years as the purchasing supervisor for a large vocational school. Then he switched careers and became an economic trends analyst, writing reports on economic trends and preparing short-term economic projections for various metropolitan areas around the United States.
By the way, he says that studying economic trends is not the dull, boring work that most people imagine!
In 2002, Gordon left the corporate world to focus on a few special projects, one of which is this website that allows him to share his fondness for items with a western or rustic design.
---
AnnaRae Mills
AnnaRae Mills, whose first name combines the middle names from each of her grandmothers, was raised in the city, but spent the summers on her grandfather's cattle ranch.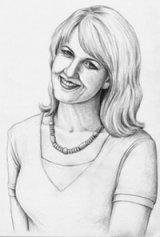 In her teens, AnnaRae participated in rug-making at a festival celebrating the American pioneers. It was a reenactment of pioneer life and how they did whatever needed to be done. She felt right at home. During a couple of subsequent years, AnnaRae earned some extra money by dressing up in pioneer garb and showing others how to make braided rugs at that same festival.
During the summers of her college years, she worked as a cook's helper at a guest lodge in Montana.
AnnaRae worked many years in the banking industry as a customer service manager. Nowadays, much of her time is filled with activities related to her fondness for western and rustic style home décor. It has become more than a hobby; it is her passion.