Equestrian Home Décor
Do you love horses? If so, then equestrian home décor might be just the decorating style for you. Maybe you already have horse-themed accents and accessories in one or more rooms. This type of décor quite often fits right in with several other decorating styles, such as western, lodge, country, southwestern, and rustic.
| | |
| --- | --- |
| | |
| Handcrafted Fireplace Screen | Horse Theme Bedding |
Equestrian home décor gives your rooms a look and feel that's warm and welcoming. It's loaded with charm, as well as visual interest. We can't keep horses in our home (like we do with cats and dogs), but we can get horse-themed items to show our love and appreciation for that particular animal. As with other decorating styles, you can add a few pieces here and there, or you can do your whole house in the equestrian home décor style.
Horse and Colt Wall Sconce

Horse Theme
Lotion Dispenser

Horse Wall Clock
Finding YOUR favorite items is fun and easy!
Back In The Saddle

Home Décor, Gifts, Apparel, and More for Horse Lovers.
Many people who don't raise or ride horses also enjoy this kind of décor. Maybe it's because they love the country look, or because they have fond memories of animals on their grandfather's farm, or because they simply love horses.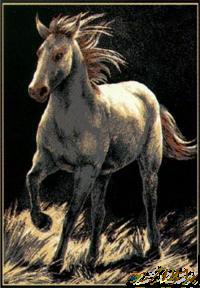 Horse Theme Rug
The horse theme can be found on items for every room, including furniture, bedding, rugs, clocks, kitchen canisters, dinnerware, shower curtains, art, and much more. In fact, just about anything you can think of can be found in equestrian home décor.
| | |
| --- | --- |
| | |
| Horses Pot Rack | Horse Theme Switch Plate |
Horses might be depicted as a single horse or in a group. Sometimes they will be shown with a scenic background. Either way, equestrian home décor provides you with lots of options for decorating any room in your home.
Unlike most other décor styles, this style has plenty of items that kids will really like, too. Wall borders with a horse theme are great in a child's room. Another good example of a horse-themed item for kids is the rocking horse, a long-time favorite.
| | |
| --- | --- |
| | |
| Horse Theme Pillow | Horse Theme Table Lamp |
Equestrian home décor can be an important element in the western and/or southwestern styles of decorating, since most homes end up with a blend of related décor styles, rather than every item coming from just one distinct style. So, if you love horses, why not flaunt it, at least a little bit, with some horse-themed décor for your home?


Send an e-mail - tell a friend about this site


Click here to go from "Equestrian Home Décor" to "Home Page"