Patriotic Home Décor
There are many different items that fit the category of patriotic home décor, and we would like to explore a few of them. However, before we continue, we should clarify that we will be focusing on the U.S.A. national colors of red, white, and blue and other national symbols of the United States. While citizens of any country can express their pride, loyalty, and devotion by displaying items of patriotic home décor that are relevant to that country, we will concentrate on the United States. No, it's not about politics, or anything else - It's just that we would like to focus on the country we know best.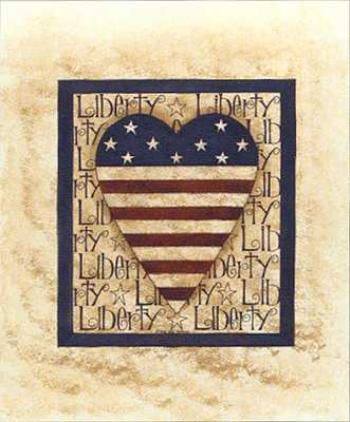 Liberty Heart
The various types of home décor with a patriotic theme include images or depictions of the flag of the United States, the eagle, the Statue of Liberty and other well-known national landmarks. Some of the décor items that fit this category can also be called Americana, which refers to things that represent the culture, artifacts, and folklore of the United States.
| | |
| --- | --- |
| | |
| Statue, Eagle, and Flag Poster | Proud Gate |
Finding YOUR favorite items is fun and easy!
Back In The Saddle

Home Décor, Gifts, Apparel, and More for Horse Lovers.
Different types of patriotic home décor include an accent rug with a red, white, and blue design, or a table decoration that features one of our national symbols, but many of the items that fit this category are wall art, such as photographs, paintings, drawings, or posters. One of our favorite pieces is an old photograph of a young boy, probably around 6 or 7, holding a small flag and offering a proud salute while a parade passes by.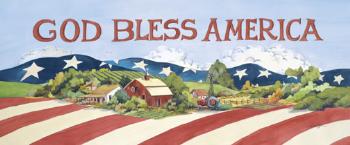 God Bless America
There are lots of reasons people would want to display some type of patriotic home décor. It might be because of family tradition, a fondness for one or more of the national symbols, or as a way to honor those who have served (or presently serving) in the military.
| | |
| --- | --- |
| | |
| Patriotic Rooster | Statue of Liberty |
While there are plenty of serious patriotic designs available, there are also some that are a bit whimsical, such as a couple of playful bears holding a flag, or a red, white, and blue rooster. We have included some pictures as examples of the different types of patriotic home décor that are available.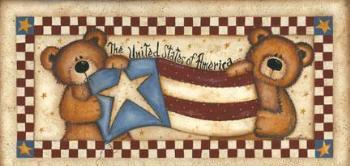 Bears and Flag
In our humble opinion, displaying patriotic home décor does not necessarily indicate that you agree with all of the policies or actions of the government, but merely that you want to express your love for your country, or show respect for someone in the military. No matter what your reason for adding this type of décor to your home, you can be assured that you will have plenty of items to choose from.

Send an e-mail - tell a friend about this site


Click here to go from "Patriotic Home Décor" to "Home Page"